WomanWitness by Sister Miriam Therese Winter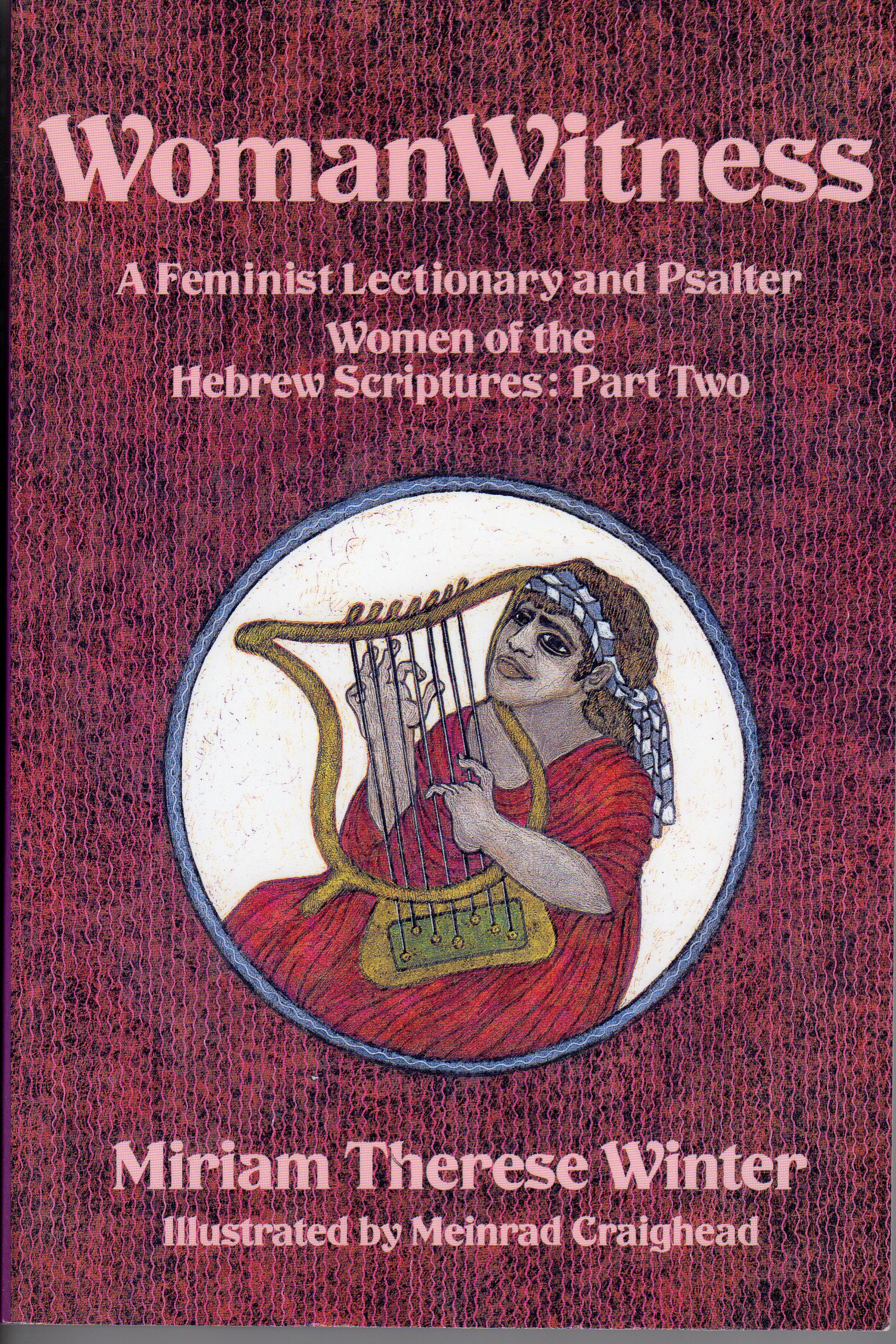 In WomanWord Miriam Therese Winter crafted services of the word for each of the women of the New Testament. In WomanWisdom she did same in fifty celebrations of women of the Hebrew Scriptures. In the last of her three companion volumes she gives us fifty more services for women of the Hebrew Scriptures.

There are liturgies commemorating more familiar figures like Tamar, Potiphar's wife, Pharaoh's daughter, Rahab, Deborah, Delilah, Ruth and Naomi, Bethsheba, Jezebel, Esther, and Judith. And there are also celebrations in honor of women whose names are not known and whose lives are more likely to be forgotten: the prostitutes, the Temple singers, the midwives, the maids, the servant, the slaves.

There are readings, psalms, and prayers for the fifty worship services. Each includes biographical information on the figure celebrated and background on the historical and scriptural context. The lectionary reading itself is followed by "Points for Shared Reflection," which will be especially useful as discussion-starters for worship groups.

Powerful illustrations by Meinrad Craighead complement each celebration.

WomanWitness will enable women and men of all denominations to celebrate the women of our scriptural heritage.