WomanWord by Sister Miriam Therese Winter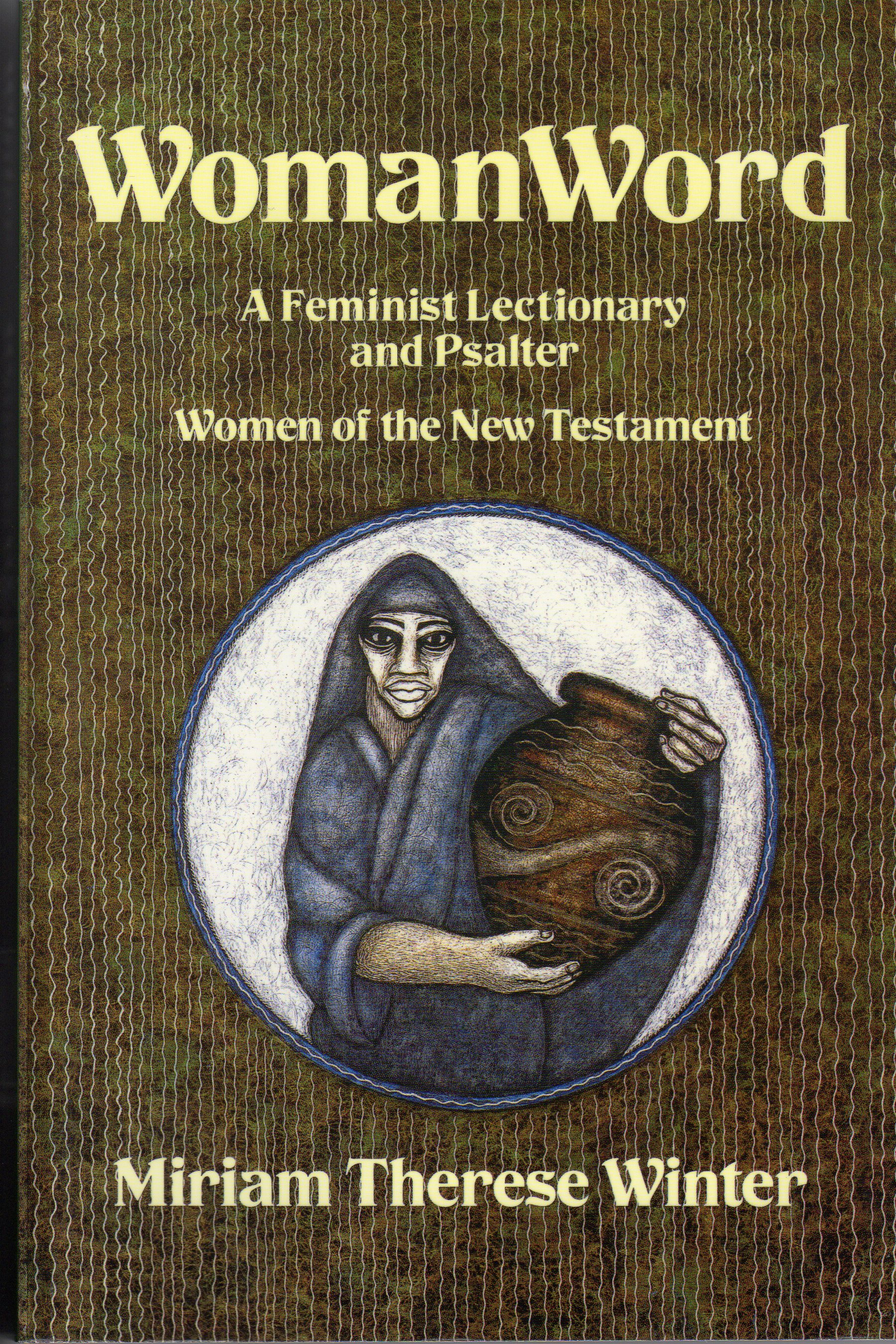 WomanWord - ideal for all denominations - includes readings, psalms, and prayers for dozens of worship services, liturgies of the word for commemorating and celebrating each of the women in the New Testament. There are celebrations not only for Elizabeth and Mary, Mary Magdalene and Jairus's daughter, but also for biblical women less well known, like the high priest's maid, Phoebe, and Nympha.

Each of the celebrations includes biographical information on the New Testament figure and background on the historical and scriptural context. The lectionary reading itself is followed by "Points for Shared Reflection," which will be especially useful as discussion-starters for worship groups. The original psalms for each celebration are designed to be prayed responsively. Psalms include:

- A Mother-in law's Psalm
- A Little Girl's Psalm
- An Outcast's Psalm
- A Psalm in Praise of Anonymous Women
- A Mother and Daughter Psalm
- A Psalm for Women in Leadership
- A Psalm for Women Who Are Abused
- A Psalm to the Cosmic Christa

Personal reflections, prayers, and exquisite illustrations by Meinrad Craighead complete each celebration.