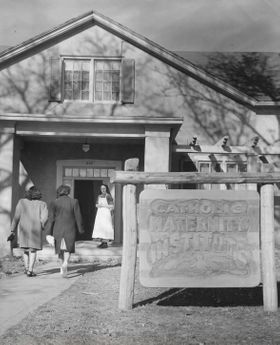 MMS operated the Catholic Maternity Institute in Santa Fe, New Mexico from 1944-1969.  In addition to being our first mission in the United States, CMI is also significant as the country's first free-standing birth center.  CMI was founded to serve Santa Fe's Latinx community and address the state's high maternal mortality rates.  The nurse-midwives at CMI successfully bridged the gap between obstetrical best practice and cultural preference, facilitating home births or overseeing deliveries at their birth center, La Casita.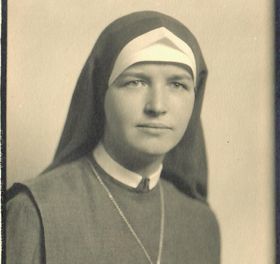 A pioneering member of MMS, Sr. Helen Lalinsky entered the Society in September 1927 at the age of 19.  She studied medicine at Women's Medical College of Pennsylvania and graduated in 1935.  As far as we know, Sr. Helen was the first woman religious to attend medical school as a religious.  In April 1938 she traveled to Rawalpindi to serve as an assistant doctor – but unexpectedly found herself doctor-in-charge!  She spent the next 40 years working her way across Pakistan.  She built hospitals, survived riots, and experienced India's independence from Britain, all of which she navigated with determination and good cheer.  Sr. Helen died in 1998, but she is still remembered with great love and respect.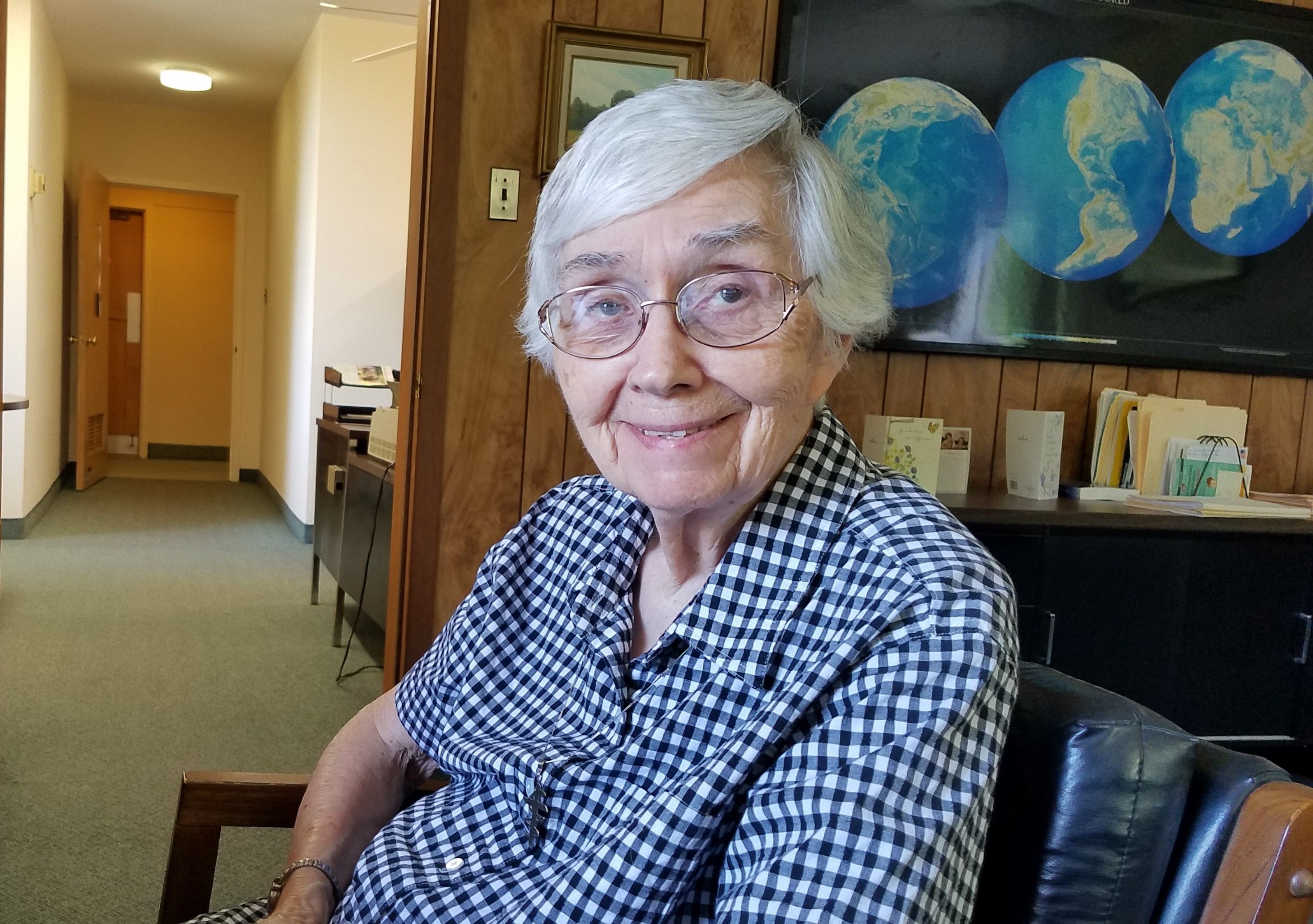 Sr. Jane entered MMS in 1945 and graduated from Georgetown University with a doctorate in medicine in 1955.  She went on to serve at MMS hospitals in Ghana and Uganda.  In 1967, Sr. Jane made history when she was elected Superior General of the Society – the first Sister to fill the position after Anna Dengel.  She navigated MMS through a challenging post-Vatican II transition period.  Upon her return to the U.S., Sr. Jane was part of a team that established a medical clinic in rural Lumpkin, Georgia.  In later years, she filled leadership positions here in Philadelphia and served as our Archivist.  Sr. Jane continues to grace us here in Fox Chase with her guidance, good sense and a beautiful smile that reaches into our hearts.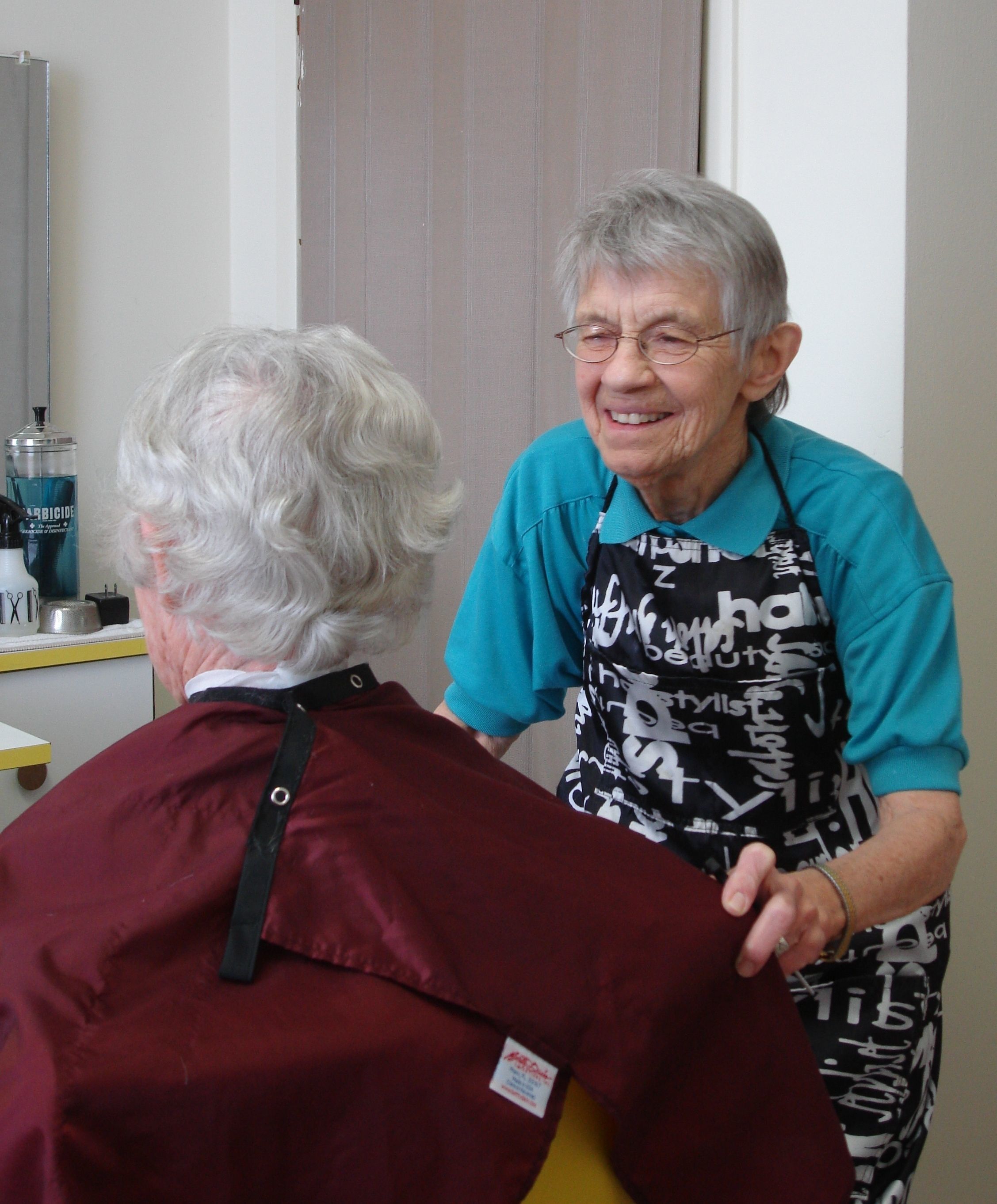 Some inspirational women, like our Sr. Ann Louise Smith, prefer to work gently in the background.  Ann Louise joined MMS in 1951.  For her first overseas mission, she served as housekeeping supervisor for Holy Family Hospital in Rawalpindi. A jack of all trades, Ann Louise also worked as the kitchen supervisor at our hospital in Judibana, Venezuela, a home health aide in Philadelphia, and hair stylist extraordinaire!  She recently retired from her vintage-style salon in Fox Chase, and we all miss the haircuts.  For Women's History Month, we celebrate the contributions of Sr. Ann Louise and the other Sisters who work tirelessly to keep our MMS community strong (and stylish!)