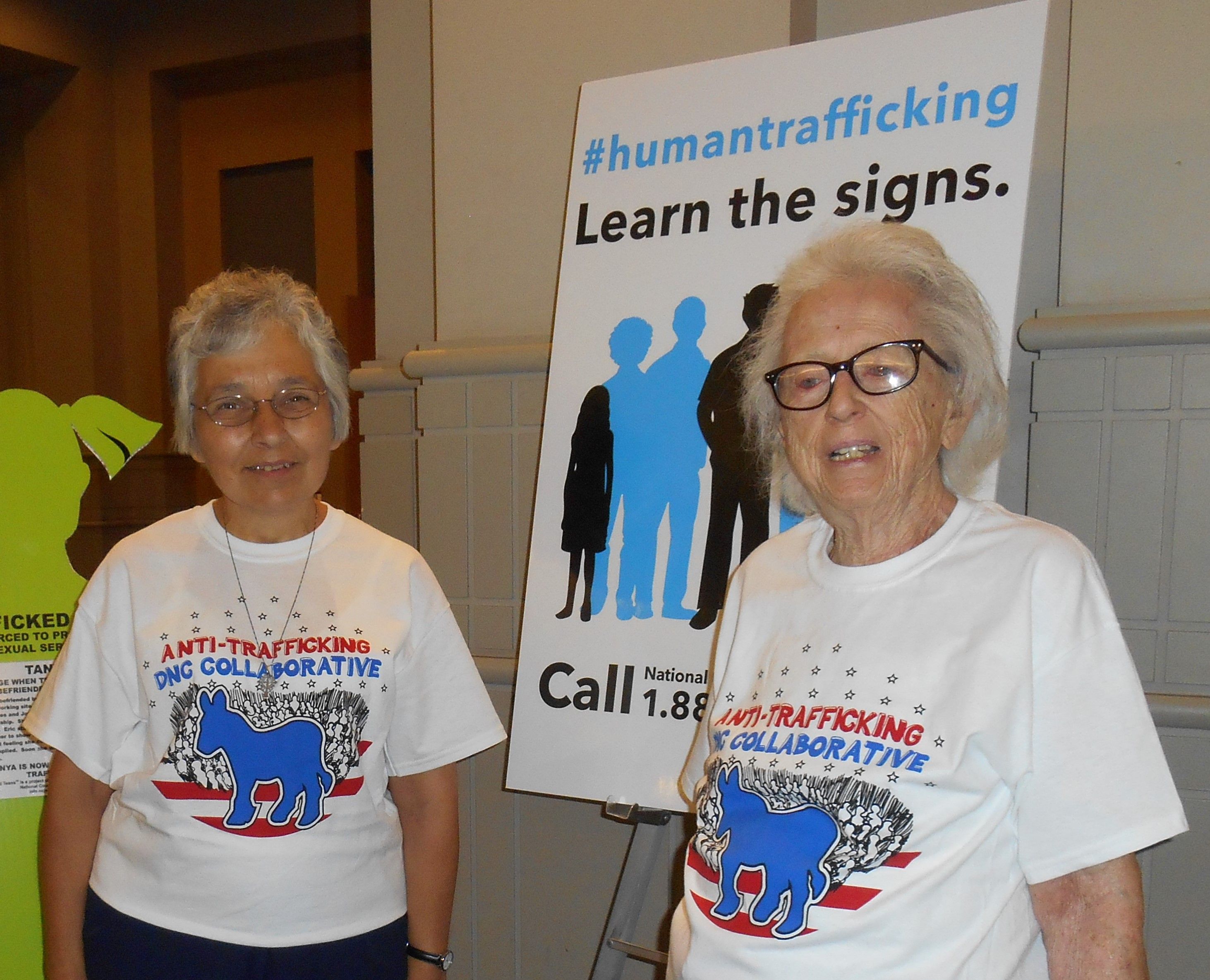 Human Trafficking During the COVID-19 Pandemic
(information compiled by MMS Unit North America Peace and Justice Committee)
The COVID-19 pandemic and subsequent quarantine may already be leading to an escalation of human trafficking, according to an analysis of data from the U.S. National Human Trafficking Hotline, which Polaris has operated since 2007. (Note: Polaris is a nonprofit, non-governmental organization that works to combat and prevent modern-day slavery and human trafficking.)
The number of crisis trafficking cases handled by the Trafficking Hotline increased by more than 40 percent in the month following the shelter-in-place orders compared to the prior month (from approximately 60 in a 30 day period to 90). Crisis cases are those in which some assistance – such as shelter, transportation, or law enforcement involvement – is needed within 24 hours.
The number of situations in which people needed immediate emergency shelter nearly doubled (from around 29 cases in Feb. 14th – March 15th, 2020 to 54 in April 2020).
The data is alarming, if not unexpected. 
"Sex and labor trafficking don't happen in a vacuum but are the end results of a range of other problems – poverty and systemic inequity, to name just a few," said Nancy McGuire Choi, interim CEO of Polaris. "The economic upheaval, the fact that people are essentially trapped with their abusers, the desperate straits so many find themselves in, are conditions where trafficking thrives. As society heads toward recovery we must target help to those who are most vulnerable," Choi said. https://polarisproject.org/press-releases/human-trafficking-during-the-covid-19-pandemic/
Recommendations from the analysis:
1.  Policies that help people stay in their homes or get access to housing will help to prevent trafficking. Efforts to stay eviction orders or delay eviction hearings, offer rent and mortgage relief, cover utility payments, and provide temporary housing will all help reduce immediate vulnerability.
2.  In the medium to longer term, efforts to address the economic impacts of COVID-19 should prioritize housing for vulnerable individuals, families and communities - not only those who are currently homeless, but also those on the precipice of becoming homeless including young people who are aging out of the child welfare or foster care system.
3.  Additional resources at the federal, state, and local level will be critical to filling the immediate needs of trafficking victims and survivors during the COVID-19 pandemic: emergency shelter, food, transportation, medical and behavioral health treatment and medication, and resources to continue operating the U.S. National Human Trafficking Hotline. https://polarisproject.org/wp-content/uploads/2020/06/Crisis-in-Human-Trafficking-During-the-Pandemic.pdf
How to help
Already in vulnerable positions, COVID-19 and the subsequent economic upheaval have made runaway and homeless youth even more vulnerable than ever to human traffickers. Their options are fewer than ever and their needs likely greater. But so far, the COVID-19 relief legislation has left them behind. 
Data from the U.S. National Human Trafficking Hotline shows that being homeless or having unstable housing as a young person is a key risk factor for falling prey to traffickers. Some young people are forced to trade sex for shelter or other necessities, or to sell sex in order to pay for a place to stay. Others are forced or duped into working in exploitative situations. 
Write your U.S. senators. Tell them it's time to join the effort to protect homeless and runaway youth from human trafficking.
You can find the following letter to your U.S. Senators on this website: https://act.polarisproject.org/page/61754/action/1?ea.tracking.id=takeaction
letter:
I am writing to urge you to cosponsor the bipartisan Emergency Family Stabilization Act (S.3923), which would support homeless and runaway youth at risk of being trafficked. These young people are already vulnerable to human traffickers who exploit their need for a reliable, safe place to stay.
Now, with the economic damage caused by the pandemic, their options are fewer than ever and their needs likely greater. So far, these vulnerable young people have been left behind by COVID-19 relief legislation. We can and must do better.
Please start by cosponsoring the Emergency Family Stabilization Act, which will provide critical support to meet the unique needs of children, youth, and families experiencing homelessness in the wake of COVID-19, including those at risk and survivors of human trafficking.
Your support could make all the difference.