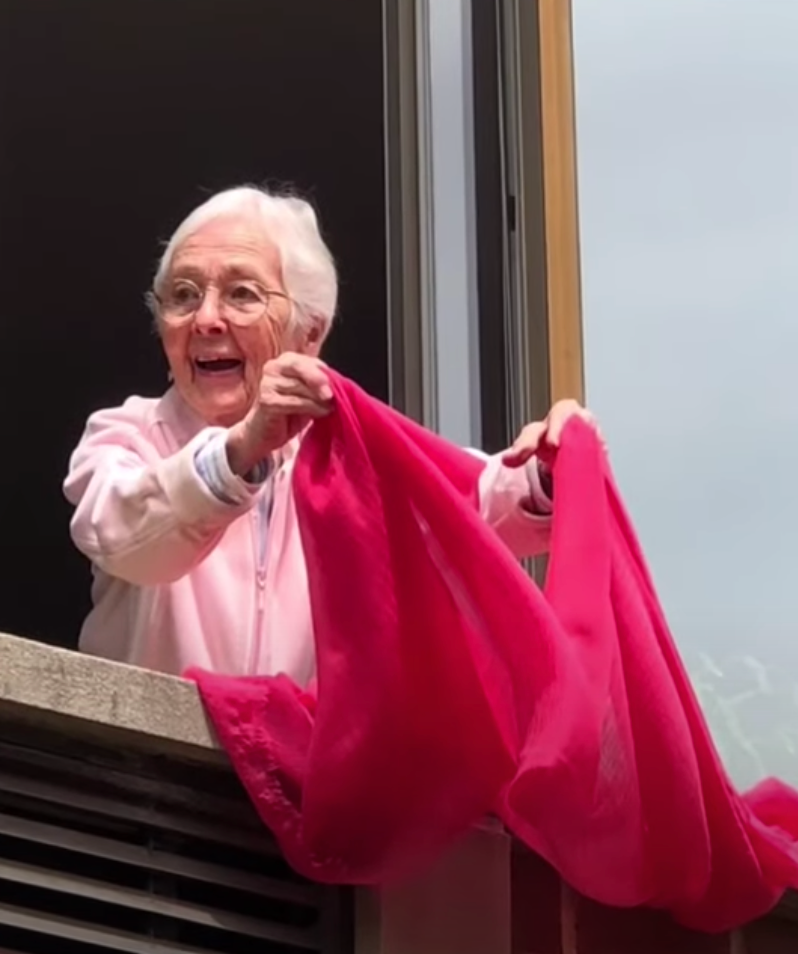 Residents of Philadelphia Protestant Home (PPH), including several of our sisters and associates, made a "joyous noise" from their windows and balconies last week to show their appreciation for the facility's staff. Using bells, whistles, pots, pans and their own God-given lungs, the residents cheered the staff as they walked around the entire campus.
Reflecting on the event, Associate Jane Blewett (pictured here) shares: "So many, many services they provide. Some, we see… but there are so many, many other services hidden from us that go into maintaining a residence like this. I try to say 'thank you' whenever I can. Mother Dengel was so keen on expressing gratitude; she gave the example and instructed us many times."
More photos from PPH's Day of Gratitude can be viewed at https://www.youtube.com/watch?v=s97W7C39Ff8.